Professional Partner Program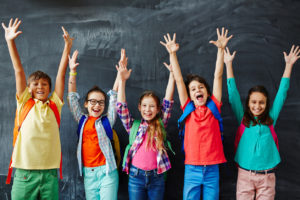 Professional Partner Program
Professional Partner Program (PPP) utilizes a high fidelity wraparound approach to coordinate services and supports for families who have children/adolescents with a severe emotional disturbance and to ensure that families have a voice, ownership, and access to a comprehensive, individualized support plan and serve youth in all 11 counties of the panhandle; Banner, Box Butte, Cheyenne, Dawes, Deuel, Garden, Kimball, Morrill, Scottsbluff, Sheridan and Sioux counties.

Justice Wraparound Professional Partner Program
Justice Wraparound PPP Pilot provides wraparound supports that connect justice involved juveniles who have mental, behavioral, emotional, and /or substance use challenges with the appropriate level of individualized, strength-based services. The focus is to build positive relationships between family and prevention, helping youth to become successful.
Professional Partner Program
The purpose of the Professional Partner Program is to assist families who have a child who have or may have a mental health or substance abuse diagnosis. The Professional Partner Program is a partnership between the family and Professional Partner, where the parents are equal partners in all aspects of planning and care. The Professional Partner Program promotes the least intrusive, least restrictive and developmentally appropriate interventions in accordance with the needs identified by the family and within the most normalized environment.
The Professional Partner will work jointly with families to ensure appropriate assessment to develop an Individualized Action Plan (IAP). The Professional Partner will assist in accessing services and supports to address the needs identified and to monitor implementations of the plan in any setting that provides for the greatest access for the youth and family.
WHAT IS FAMILY CENTERED PRACTICE?
Family Centered Practice is a process of empowerment. It is a plan developed by an individualized community team of people who know the family best. Family Centered Practice means that the family has access and ownership of the plan. The Professional Partner works with the family in securing traditional and non-traditional care.
Who We Served in Fiscal Year 2019
Who we served in fiscal year 2019

| Program | Number of Youth Served |
| --- | --- |
| Professional Partner Program | 142 |
| Justice Wraparound Program | 8 |
| Total | 150 |
---
Professional Partner Program Referral Form
EXAMPLES OF SERVICE
On call staff 24 hours a day
Facilitate monthly team meetings
Involvement in social and recreational activities
Provide 1 on 1 support with child
Identifying and utilizing community and natural supports